ABOUT THE SHOW
CAVALLERIA RUSTICANA
Love, betrayal and revenge all play out in a quiet village in a rural corner of Italy. Emotions run high as fidelity is tested and hearts broken in this tale that will resonate with you for the powerful raw depictions of everyday life, in all its heartbreaking and beautiful complexities.
In a cast that showcases the world class talent of Western Australian artists, Mascagni's Cavalleria Rusticana will be paired with Pagliacci, often referred to as 'Cav & Pag'. This classic one act pairing has often been celebrated as the birth of verismo, a style of music drama depicting the crude passions of everyday people rather than the exploits of kings, queens and gods.
SUNG IN ITALIAN WITH ENGLISH SURTITLES
PAGLIACCI
A travelling troupe stage a comedy about a betrayed husband and his beautiful, flirtatious wife. But life runs very close to art in this tale of love, lust and heartbreak, when acting suddenly become a very dangerous game…
Featuring an extraordinary cast of Western Australian artists, Leoncavallo's opera will remind you of the trials of the heart that transcend age, time, and place.
SUNG IN ITALIAN WITH ENGLISH SURTITLES
CAST

CREATIVES

Conductor Rebecca Lang
Director Andrew Sinclair
Set Designer Shaun Gurton
Costume Designer Victoria Rowell
Lighting Designer Donn Byrnes

CAST - CAVALLERIA RUSTICANA

Turiddu Paul O'Neill
Alfio James Clayton
Santuzza Ashlyn Tymms
Lola Brigitte Heuser
Mamma Lucia Nicole Youl

CAST - PAGLIACCI

Canio Paul O'Neill
Tonio James Clayton
Nedda Emma Matthews
Silvio Christopher Tonkin
Beppe Matthew Lester

FEATURING

WAO Chorus
WASO
Crew & King Café | Restaurant | Bar is open at the iconic His Majesty's Theatre and serving the best produce Western Australia has to offer.
BOOKINGS
Book via The Fork or call (08) 9265 0937
Our 2021 season is planned to be delivered in either Phase 4 or Phase 5 of Western Australian Government restrictions, which require a significant revision of seating plans to keep audiences safe.
This means:
We are planning to present events where physical distancing may be required
We are unable to guarantee your preferred seats in 2021 due to distancing measures 
We expect demand for tickets will be high and we encourage you to book as soon as you can to access 
We will endeavour to present these events however, we will be operating as per COVID restrictions and conditions may change rapidly
For more information please contact Box Office on (08) 6212 9292


His Majesty's Theatre and West Australian Opera have COVID-19 Safety Policies in place to maintain your safety at the theatre. These efforts include:
The completion of a COVID safety plan.
Hand sanitiser stations readily available.
Ongoing frequent deep cleaning regimes across all areas of the venue.
COVID safety trained staff in all areas.
Distanced markers for queuing.
Use of the WA Government's SafeWA digital contact register system. For more information please click HERE.
A digital programme for Cav & Pag will be available to view for free on the WAO website in advance, so if you'd like to read it before the performance, you'll be able to do so.
We are taking every measure possible to ensure audience safety, so printed programmes will not be available at the performances. 
Please do not attend a live performance if you are unwell. As an interim COVID-19 measure if you are unwell, please contact [email protected] prior to the performance to discuss your options with us. 
Event and ticketing details
Accessibility
Dates & Times
DURATION

2hr 45min including one interval

17 July, 2021

Saturday

- 7.30pm

20 July, 2021

Tuesday

- 7.30pm

22 July, 2021

Thursday

- 7.30pm

24 July, 2021

Saturday

- 7.30pm
You might also be interested in...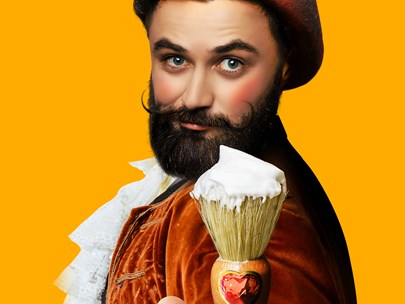 On Sale
A sweet comedy filled with humour and hilarity, love and trickery, performed by an extraordinary cast of Australia's best singers.
More info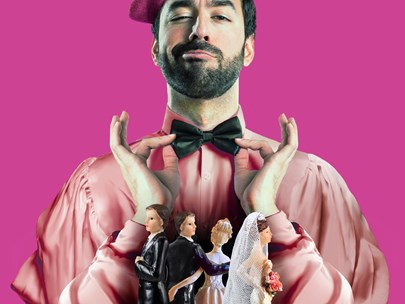 On Sale
A charming story of servants and masters changing places, pageboys playing at soldiers, ruined flowerbeds and nighttime trysts.
More info