Iolanta
Discover the lived experience of people with vision impairment, as Tchaikovsky's last opera is exquisitely reimagined in a world premiere production.
This season is subject to COVID-19 regulations. 
About the show
Tchaikovsky's last opera tells the tale of a beautiful woman who falls in love. At least, that's all it should be about.
Instead, we witness the story of a woman who is held captive, not by her blindness, but by the ignorance and assumptions of those around her.
In a world premiere production, WAO has worked with the vision impaired community of Perth to update the libretto and develop a production that tells the story from Iolanta's view.
True to the sumptuous beauty of Tchaikovsky's music, this season will have more than soaring voices and sweeping melodies. The production will take the audience on a journey to discover the lived experience of people with vision impairment, to see the world the way they see it, in a truly immersive event experience.
SUNG IN ENGLISH WITH ENGLISH SURTITLES. 
CAST

Composer Pyotr Ilyich Tchaikovsky
Conductor Christopher van Tuinen
Creative Development / Libretto Katt Osborne, Zel Iscel
Setting of Libretto Lea Hayward
Director Katt Osborne
Set and Costume Designer Tyler Hill
Lighting Designer Michael Rippon
Sound Designer Jeremy Turner


Iolanta Elena Perroni
Iolanta (Actor) Grace King
Count Vaudémont Paul O'Neill
Laura Fiona Campbell
Marta Brigitte Heuser
Duke Robert Lachlann Lawton
King René Adrian Tamburini
Ibn-Hakia Simon Meadows
Bertrand Callen Dellar


WAO Chorus
WASO
This production will take you on an immersive journey to discover the lived experience of people with vision impairment. This means:
It will be staged in darkness with shadowing and moments of complete blackout. 
Scents (such as rose) will be released into the auditorium as part of the sensory experience.
It will be sung in English and the libretto has been adapted with all audiences in mind, including those with vision impairment.
No traditional Audio Description equipment will required for any audience member to access the performance.
It is suitable for ages 12+
A tactile tour will take place on stage each evening for patrons with vision impairment. Tours commence at 6.30pm. Bookings required.
HOW TO BOOK
CREW & KING
Crew & King Café | Restaurant | Bar is open at the iconic His Majesty's Theatre and serving the best produce Western Australia has to offer.
BOOKINGS
Book via The Fork or call (08) 9265 0937
His Majesty's Theatre and West Australian Opera have COVID-19 Safety Policies in place to maintain your safety at the performance. These efforts include:
The completion of a COVID safety plan.
Hand sanitiser stations readily available.
Ongoing frequent deep cleaning regimes across all areas of the venue.
COVID safety trained staff in all areas.
Use of the WA Government's SafeWA digital contact register system. For more information please click HERE. 
For more information on COVID-19 safety at the venue please click HERE.
As per the WA State Government update HERE, proof of vaccination will be required for large events (500+). 
Patrons over the age of 16 will be required to provide proof of vaccination to attend Iolanta. 
Should this event become impacted by further government regulations mandating the wearing of face masks or any other requirement, it is a condition of entry that you will need to comply with that requirement or present evidence of a medical exemption if applicable.
West Australian Opera will continue to adhere to all State Government regulations in order to maintain the safety of our audiences, artists and staff.  
Please do not attend a live performance if you are unwell. As an interim COVID-19 measure if you are unwell, please contact [email protected] prior to the performance to discuss your options with us. 
Event and ticketing details
Accessibility
Dates & Times
DURATION

1 hour and 30 minutes with no interval

6 April, 2022

Wednesday

- 7.30pm

7 April, 2022

Thursday

- 7.30pm

8 April, 2022

Friday

- 7.30pm

9 April, 2022

Saturday

- 7.30pm
You might also be interested in...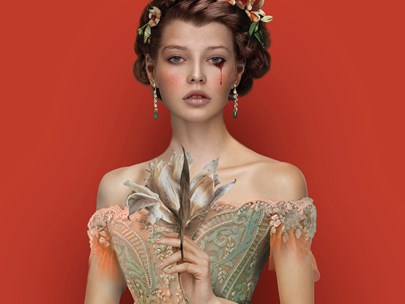 On Sale
Verdi's iconic romance is lovingly recreated in a brand-new production filled with aching tenderness.
More info