ABOUT THE SHOW
Aliwa yeyi! (Look out now!) Feathers will fly in this cautionary tale.
Koolbardi the Magpie and Wardong the Crow are two very proud, vain, jealous brothers. Watch as their cunning, rivalry and one-upmanship brings them unstuck in spectacular fashion.
Set on Noongar Boodja (the south west corner of Western Australia), we invite you to join us for a journey back to the Nyittiny, the time of Creation, where love, loyalty, betrayal and jealousy are all stretched to their limits. Because pride always comes before the fall.
Award winning songwriters and story tellers, Gina Williams and Guy Ghouse weave magic in a world first, brought to life under the deft direction of Matt Reuben James Ward. Experience the incredible beauty of the language of this land, as this production promises to delight audiences of all ages.
SUNG IN NOONGAR WITH ENGLISH SURTITLES
KOOLBARDI WER WARDONG is a Wesfarmers Arts Commission.
CAST

Composers Gina Williams & Guy Ghouse
Conductor Aaron Wyatt
Director Matt Reuben James Ward

WA Young Voices
WA Youth Orchestra
Crew & King Café | Restaurant | Bar is open at the iconic His Majesty's Theatre and serving the best produce Western Australia has to offer.
BOOKINGS
Book via The Fork or call (08) 9265 0937
Our 2021 season is planned to be delivered in either Phase 4 or Phase 5 of Western Australian Government restrictions, which require a significant revision of seating plans to keep audiences safe.
This means:
We are planning to present events where physical distancing may be required
We are unable to guarantee your preferred seats in 2021 due to distancing measures 
We expect demand for tickets will be high and we encourage you to book as soon as you can to access seats in the preferred area of the theatre during the priority presale window
We will endeavour to present the events and activities within our brochure; however, we will be operating as per COVID restrictions and conditions may change rapidly
For more information please contact Box Office on (08) 6212 9292
His Majesty's Theatre and West Australian Opera have COVID-19 Safety Policies in place to maintain your safety at the theatre. These efforts include:
The completion of a COVID safety plan.
Hand sanitiser stations readily available.
Ongoing frequent deep cleaning regimes across all areas of the venue.
COVID safety trained staff in all areas.
Distanced markers for queuing.
Use of the WA Government's SafeWA digital contact register system. For more information please click HERE. 
A digital programme for Koolbardi wer Wardong will be available to view for free on the WAO website in advance, so if you'd like to read it before the performance, you'll be able to do so.
We are taking every measure possible to ensure audience safety, so printed programmes will not be available at the performances. 
Please do not attend a live performance if you are unwell. As an interim COVID-19 measure if you are unwell, please contact [email protected] prior to the performance to discuss your options with us. 
Event and ticketing details
Accessibility
Dates & Times
DURATION

60min with no interval

2 October, 2021

Saturday

- 6.30pm

5 October, 2021

Tuesday

- 3.00pm, 6.30pm

6 October, 2021

Wednesday

- 3.00pm, 6.30pm
You might also be interested in...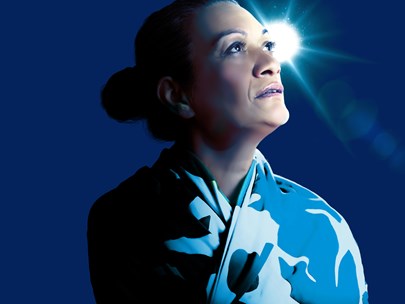 On Sale
A beautiful and haunting new work by Tim Finn that will lift you up to the stars as you journey with two master mariners.
More info