ABOUT THE SHOW
Based on the true story of Tupaia, a Tahitian star navigator who sailed with James Cook on the Endeavour, this beautiful and haunting work explores the 1769 meeting of two master mariners, each from a vastly different place and culture, both proud of their knowledge and unwavering in their ambition.
The opera delves into the minds of these two navigators of genius and the gulf of belief that, despite their common love of the sea and thirst for exploration, stops them from finding their way into each other's world. Set sail on this journey and let the music lift you up to the stars. 
SUNG IN ENGLISH AND TAHITIAN
STAR NAVIGATOR is a new work composed by Tim Finn with Tahitian monologues by Celestine Hitiura Vaite. Originally commissioned by West Australian Opera, New Zealand Opera and Victorian Opera and supported by the state government of Western Australia
CAST

Composer and Lyricist Tim Finn
Conductor Christopher van Tuinen
Arrangement and Additional Music Tom McLeod
Tahitian Monologist Celestine Hitiura Vaite

James Cook James Clayton 

WASO CHORUS
WASO
Our 2021 season is planned to be delivered in either Phase 4 or Phase 5 of Western Australian Government restrictions, which require a significant revision of seating plans to keep audiences safe.
This means:
We are planning to present events where physical distancing may be required
We are unable to guarantee your preferred seats in 2021 due to distancing measures 
We expect demand for tickets will be high and we encourage you to book as soon as you can to access 
We will endeavour to present these events however, we will be operating as per COVID restrictions and conditions may change rapidly
For more information please contact Perth Concert Hall Box Office on (08) 9231 9999  
Perth Concert Hall and West Australian Opera have COVID-19 Safety Policies in place to maintain your safety at the theatre. These efforts include:
The completion of a COVID safety plan.
Hand sanitiser stations readily available.
Ongoing frequent deep cleaning regimes across all areas of the venue.
COVID safety trained staff in all areas.
Use of the WA Government's SafeWA digital contact register system. For more information please click HERE. 
A digital programme for Star Navigator will be available to view for free on the WAO website in advance, so if you'd like to read it before the performance, you'll be able to do so.
We are taking every measure possible to ensure audience safety, so printed programmes will not be available at the performances. 
Please do not attend a live performance if you are unwell. As an interim COVID-19 measure if you are unwell, please contact [email protected] prior to the performance to discuss your options with us. 
Event and ticketing details
Accessibility
Dates & Times
DURATION

1hr 20min with no interval

13 August, 2021

Friday

- 7.30pm
You might also be interested in...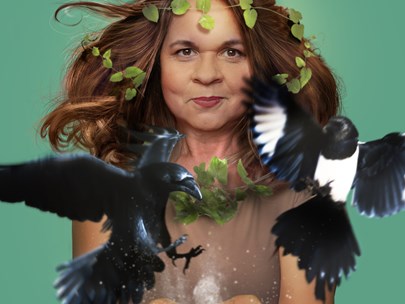 On Sale
Award winning songwriters Gina Williams and Guy Ghouse invite you on a magical journey back to the Nyittiny, the time of Creation.
More info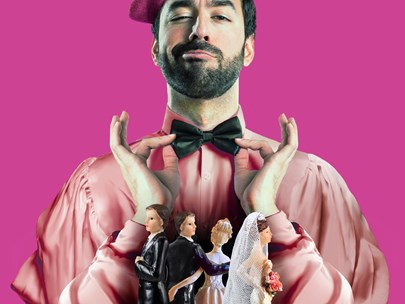 On Sale
A charming story of servants and masters changing places, pageboys playing at soldiers, ruined flowerbeds and nighttime trysts.
More info