About this event
For 30 years West Australian Opera has presented Opera in the Park, igniting emotions and sharing the splendour of live performance with thousands of Western Australians.
Livestream Locations 2021
We are proud to livestream Opera in the Park to the following venues. Please contact your preferred venue for more information. 
Thrilling singing, romantic melodies, and dramatic ensembles will warm the soul as your heart stirs in the balmy night.
Program
Read online here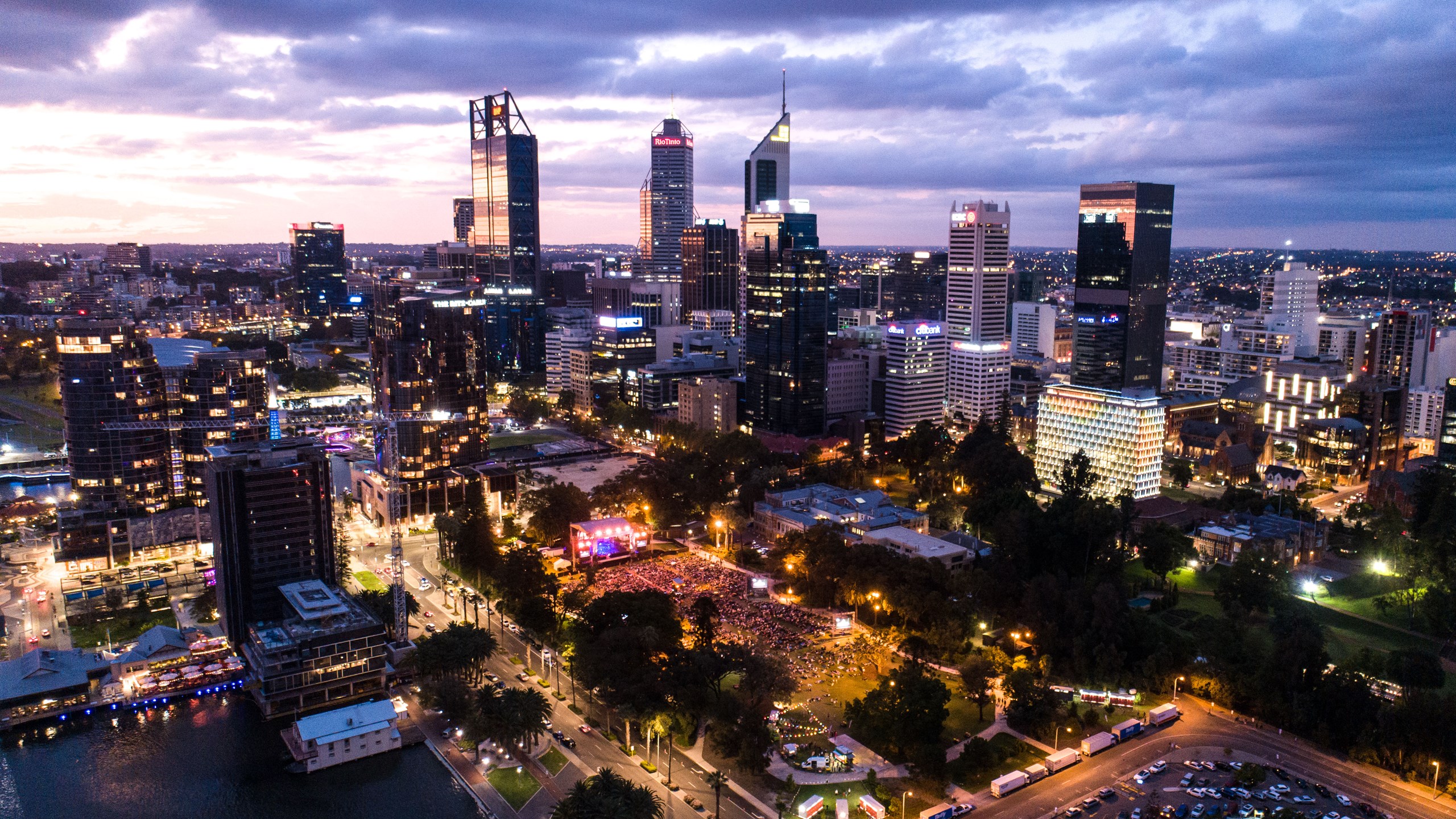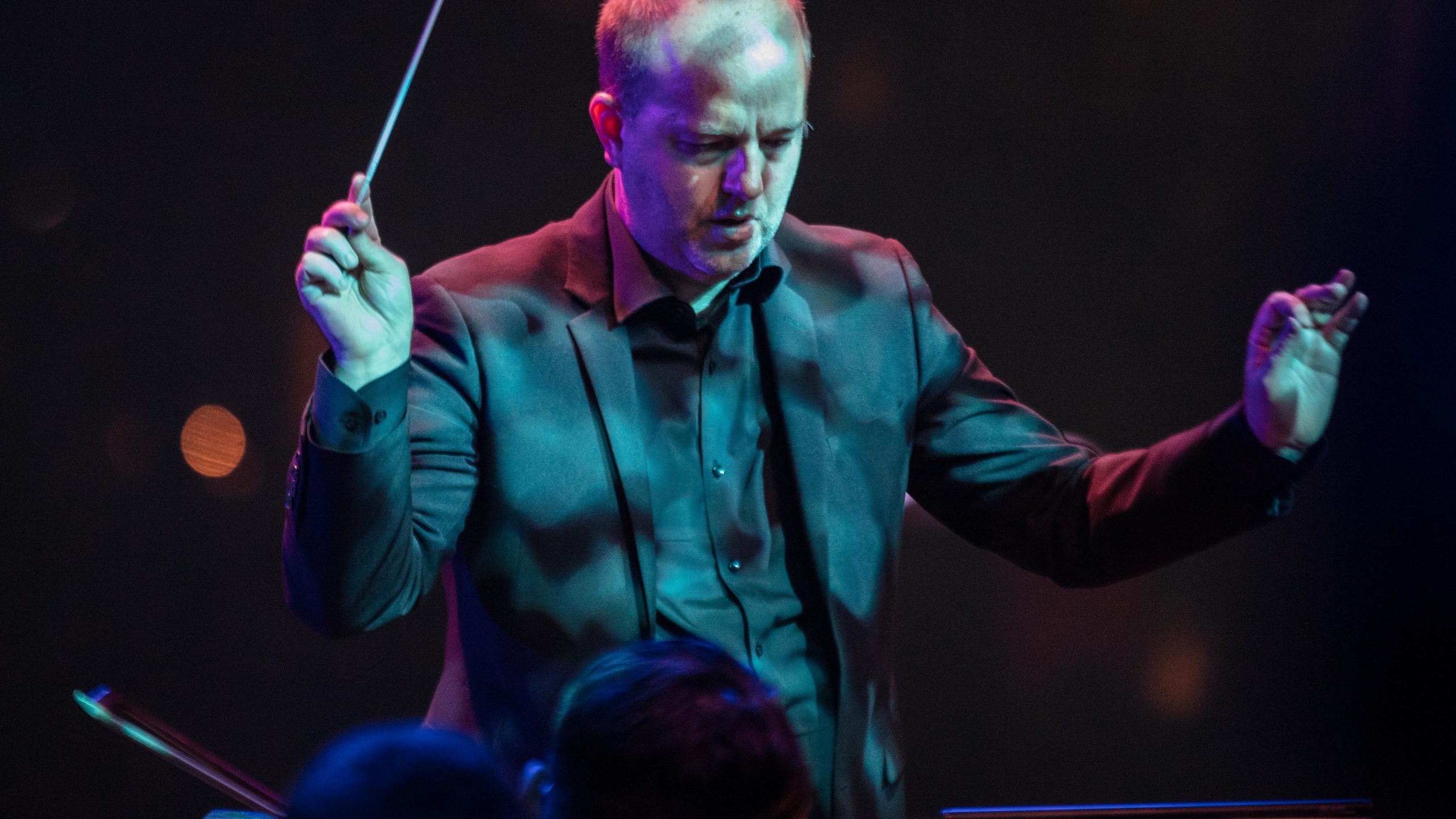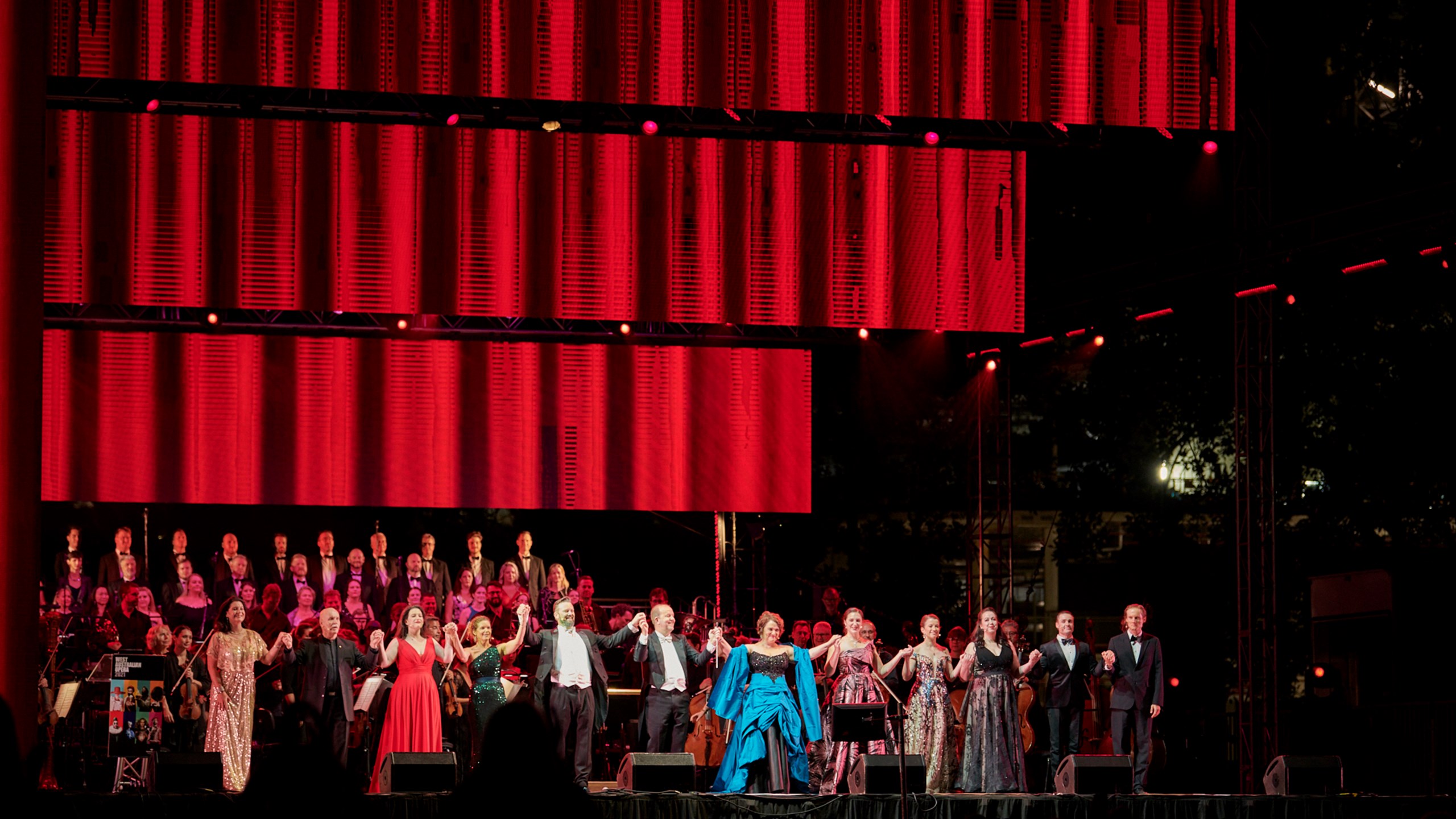 A Gala Concert Event
In a spectacle of Western Australian talent for everyone to enjoy, West Australian Opera is rolling out the stars for this special Opera in the Park 30th Anniversary Gala Concert
This iconic event in the centre of the city will be held over two nights in the Supreme Court Gardens. It is free but tickets are essential.
Western Australian companies join forces for this special event weekend featuring West Australian Opera principal artists, the West Australian Opera Chorus with the full might of the West Australian Symphony Orchestra and forms part of the 2021 Perth Festival.
CAST

CONDUCTOR
Christopher van Tuinen

MC
Penny Shaw

CAST            
Emma Matthews
Sara Macliver
Caitlin Cassidy
Paul O'Neill
Michael Lewis
Chelsea Burns
Brianna Louwen
Chelsea Kluga
Matthew Dixon
Lachlann Lawton    

FEATURING
West Australian Opera Chorus
West Australian Symphony Orchestra
PROGRAM OF REPERTOIRE
Strauss II,  Johann – Overture from Die Fledermaus                                                          
Verdi – La Traviata - Sempre Libera                                                                                            
Verdi – Rigoletto - Cortigianni vil razza                                                                                   
Verdi – Rigoletto – Quartet                                                                                                         
Verdi -  Va pensiero                                                                                                                        
Puccini – O mio babbino caro                                                                                                     
Puccini – Non piangere Liu                                                                                                            
INTERVAL
Bizet – Carmen – Toreador                                                                                         
Bizet – Carmen -  Quintet                                                                                                            
Bizet – Carmen - Habenera                                                                                                          
Bizet –Duet from Pearlfishers                                                                                    
Delibes - Lakme – Flower Duet                                                                                                  
Bernstein – Glitter and be Gay                                                                                                   
Bernstein – Somewhere –                                                                                                           
Puccini – Nessun Dorma                                                                                                               
Die Fledermaus - Strauss – Brüderlein und Schwesterlein, Du und Du                       
What COVID measures are in place?
Please ensure that you comply with 'standard safety measures' including maintaining your own social distancing, using hand santiser and staying home if you are unwell.
The completion of a COVID19 safety plan
Safe WA in use and scanning or manual contract register mandatory for entry 
Seats will be allocated in specific seating blocks, with seats within the block socially distanced from one another
Blocks will only accommodate a social distant number of patrons
Trained Front of House staff who have completed COVID19 infection training
Dedicated COVID19 Safe Marshals will manage congestion, oversee presentation staff and liaise with St Johns and SES on any patrons who are unwell
Security and SES onsite
Hand sanitiser at entry, exits and bathrooms
Increased cleaning and disinfecting in public areas before and after performances
Distanced markers for queuing
What happens if I am unwell?
• Please do not attend this event if you are unwell.
• Please contact [email protected] to cancel your registration if you cannot attend
Regional Livestream Locations
We are proud to livestream Opera in the Park to the following regional venues. Please contact your preferred venue for more information. 
Seating will be provided if you select the "Chaired Seating Blocks" (Blocks A to G)
Seating will not be provided if you select the "Blanket Area Blocks" (Block H to O)
VIEW THE SEAT MAP

This event will be operating under COVID19 safety restrictions.
This includes social distancing measures which require specific seating plans to keep audiences safe.

• Your tickets will state which block you have been allocated to sit in.
• You will need to stay seated in this area for the duration of the performance
• Please do not move to another section
• You can leave your seats to buy food or visit the bathroom or during interval
• Within your allocated block, the seating is General Admission, meaning you can sit in any chair in this designated block.
• Blocks will be demarcated with signage and front of house staff can assist you find your area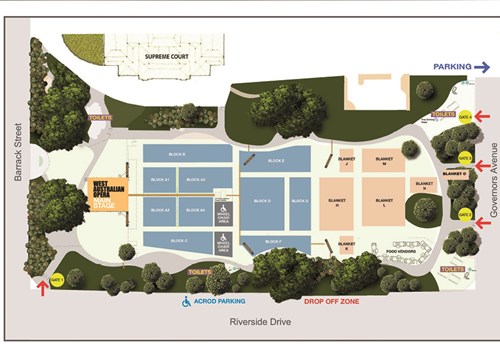 If you have selected to receive an e-ticket, you do not need to print your ticket but you do need to bring a device (such as your mobile phone) with you e-ticket on it so we can scan you in.

If you have chosen to receive a printed ticket or to print your ticket, please bring this ticket with you and ensure your barcode is visible. 

All tickets will be scanned on entry.

To comply with COVID Safe Plans there is a 'No ticket, no entry' policy.
Event and ticketing details
Accessibility
Dates & Times
26 February, 2021

Friday

- 8.00pm

27 February, 2021

Saturday

- 8.00pm