"Completely captivating and deeply moving"
— THE CONVERSATION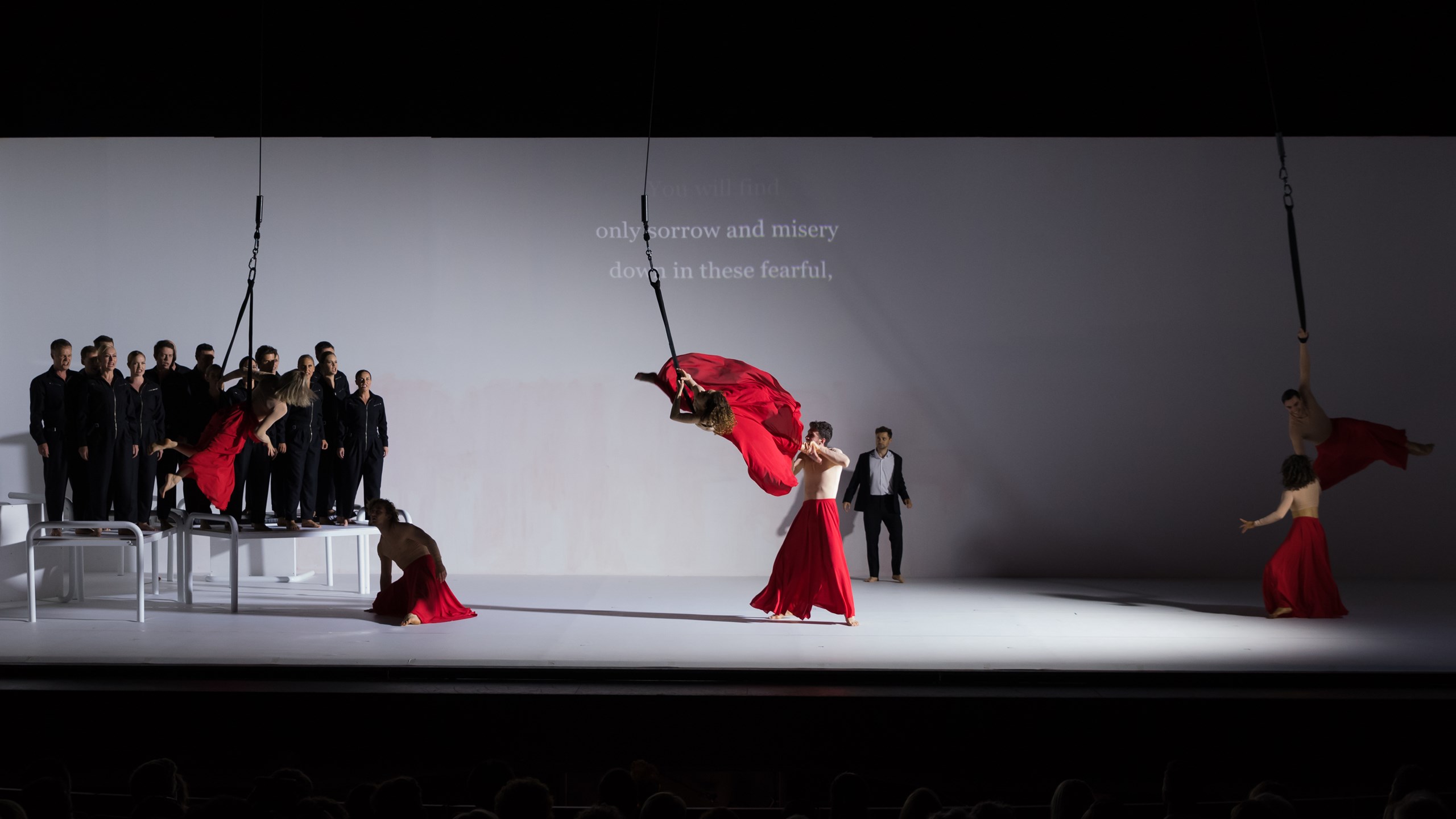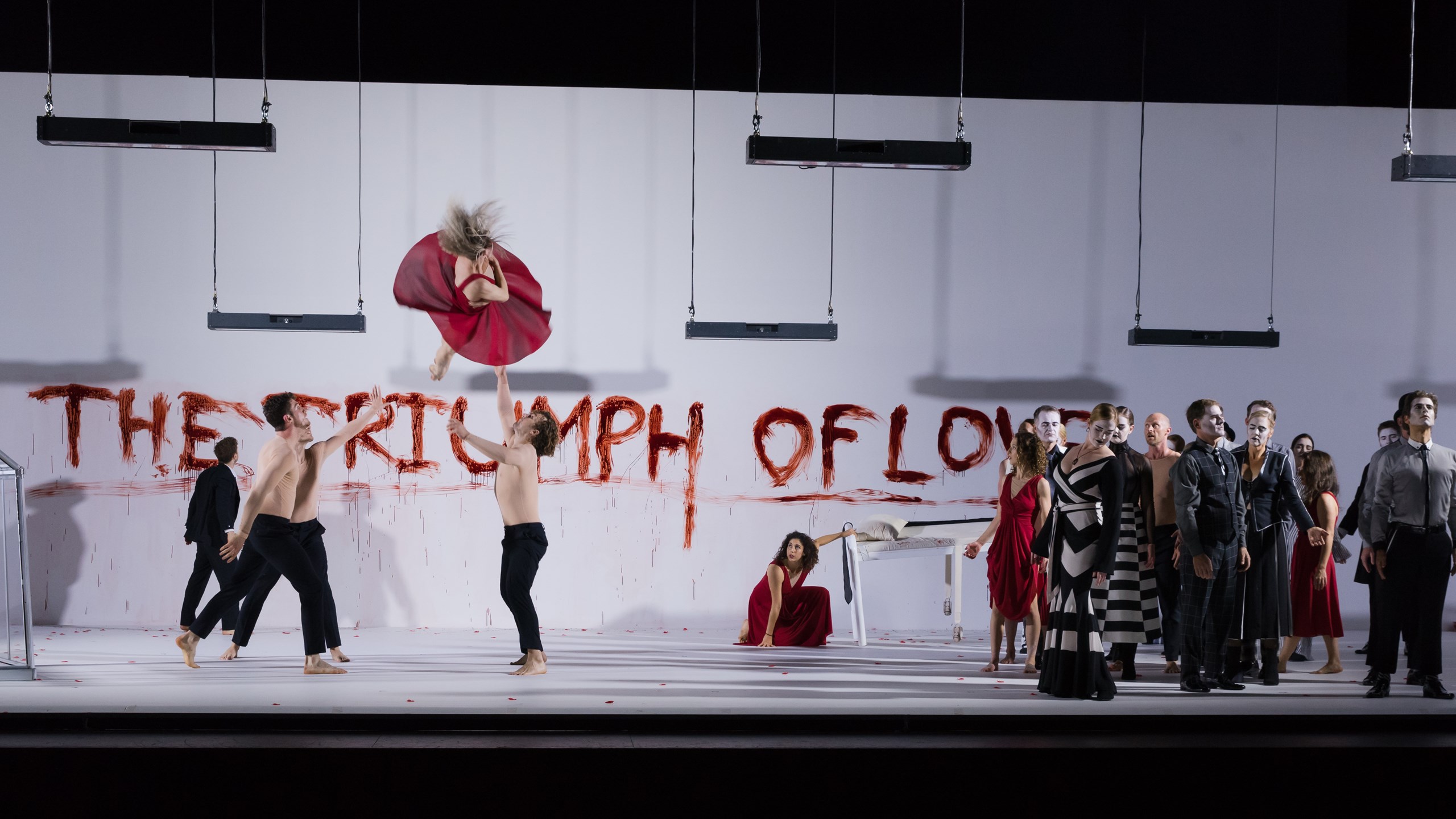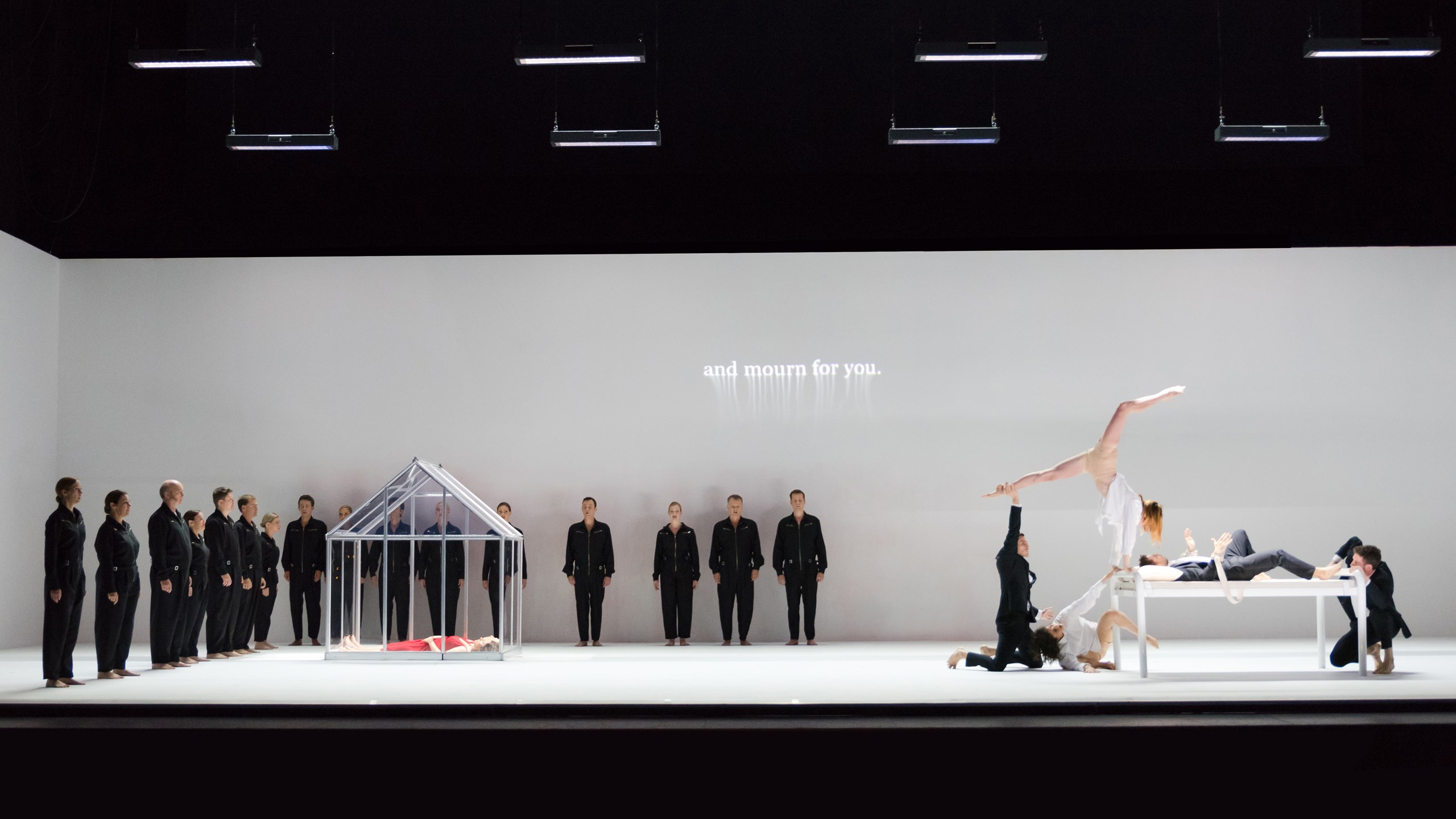 About the show
Thrilling acrobatics and striking video design combine to take us to hell and back in Circa's award-winning production. Set to some of the most stirring music ever written, this is opera like you've never seen before.
Heartbroken Orpheus has been granted the chance to bring Eurydice, his dead wife, back to life from the underworld.
However, there is one condition; he must not look back at her, not even for a moment, on their long journey back or she will be condemned to the underworld forever.
Can Orpheus resist the temptation to look into the eyes of his true love?


SUNG IN ITALIAN WITH ENGLISH SURTITLES
Orpheus and Eurydice, an Opera Queensland in association with Circa production. Created by Yaron Lifschitz with Libby McDonnell and the Circa Ensemble. Circa and Opera Queensland acknowledge the assistance of Creative Australia and Arts Queensland.


Composer Christoph Willibald Gluck
Librettist Ranieri de' Calzabigi
Conductor Christopher van Tuinen
Director and Set Designer Yaron Lifschitz
Associate Director Heather Fairbairn
Costume Designer Libby McDonnell
Lighting Designer Alexander Berlage
Projection Designer Boris Bagattini
Choreography Yaron Lifschitz, Bridie Hooper and the Circa Ensemble
Chorus Master Christopher van Tuinen

Orpheus Russell Harcourt
Eurydice & Amor Prudence Sanders

Circa Ensemble
West Australian Opera Chorus
West Australian Symphony Orchestra
CREW & KING 
Crew & King Café | Restaurant | Bar is open at the iconic His Majesty's Theatre and serves the best produce Western Australia has to offer.
BOOKINGS
Book via The Fork or call (08) 9265 0937
HENO & REY 
Casa to authentic Spanish tapas, Heno & Rey is located opposite His Majesty's Theatre at the InterContinental Perth City Centre and offers both indoor and outdoor dining. 
BOOKINGS
Book here or call (08) 9486 5700
ASCUA
Located within the InterContinental Perth City Centre, Ascua offers Spanish-influenced cuisine prepared using the freshest Western Australian produce, cooked to perfection over charcoal and burning Banksia and Olive wood.
BOOKINGS
Event and ticketing details
Accessibility
Dates & Times
DURATION

80 minutes, no interval

24 October 2024

Thursday

- 7.30pm (Opening Night)

26 October 2024

Saturday

- 7.30pm

29 October 2024

Tuesday

- 7.30pm

31 October 2024

Thursday

- 7.30pm

2 November 2024

Saturday

- 7.30pm